Bay Roofing does more than install roofs. Gutters are an essential part of your roofing system, helping collect water and direct it away from your home to prevent damage to your foundation, soffits, fascia, and landscaping. We offer gutter replacements, repair, and cleaning to protect your property from harmful water damage.
Gutter Replacement
Over time, gutters can become damaged or disconnected. Your downspouts also can become compromised, and if enough issues are present, it may be time for a gutter replacement. We offer several styles and colors of new gutters that look great on any home or business.
Gutter Repair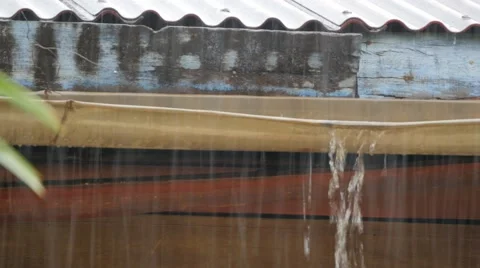 Inspecting your roof and gutter system is the first step in restoring your gutter protection. When we evaluate your property, we will consider the age and condition of your gutter system so you can make the right decision on whether to repair or replace your gutters.
Gutter Cleaning
Leaves, sticks, roofing materials, and other debris can build up in your gutters over time. If your gutters are clogged, your property could be at risk of significant water damage. If you notice leaks, spillage, or sagging sections of gutters, you may have a buildup that should be removed immediately.
Gutter Protection
The best way to prevent clogs and the need for regular gutter cleanings is to install Klean Gutter Leaf Guards. Whether you are replacing your gutters or want added protection, Bay Roofing can install these gutter guards to keep leaves and other debris from clogging your gutters.
Signs You Need Gutter Repair
Having your gutters and downspouts repaired can be essential, but you need to know what to look for that indicates you may need these services from one of the UK's best gutter companies. It's essential to get your rain gutters repaired as soon as problems arise. If left untreated, gutter issues can cause significant damage to your home. We have seen all kinds of issues over the years, and below are just some of the telltale signs that you need to get your gutters repaired:
Uneven Gutters

 – If your gutter segments no longer line up with each other, water can't travel to the downspout and will leak.

Peeling Paint or Rusting Metal

 – Peeling paint and rust can be a tremendous eyesore, and the eavestroughs can also rust and fall apart.

Water Pooling Near Foundation

 – Water pooling around your home base is a sign that your gutters are not doing their job correctly. Downspouts should take the water safely away from that area. If left unchecked, this issue can result in serious foundation repairs.

Visible Cracks in Gutters

 – Cracks can lead to water seeping through your gutters and can break entirely from structural weakness.

Gaps Between Gutter Segments

 – Gutters are made up of many attached pieces. When gaps begin to form between them, water cannot be carried properly.

Nails or Screws on the Ground

 – If you find nails or screws on the ground near your home, your gutters are likely coming loose from your roof.

Visible Mold or Mildew

 – Mold or mildew can accumulate in multiple places from water pooling from a malfunctioning gutter, including on exterior walls, in your attic, or on wooden trim pieces.
The Benefits of Gutter Repairs
Your gutters are an essential part of your home, helping rainwater drain away from your house. Clogged or dirty gutters can cause property damage and result in other hazards. Gutter repair, maintenance, and cleaning can provide many benefits, including:
Extending Lifespan

 – clog-free gutters can prevent blockages that compromise your home drainage and result in water pooling and seeking into roof gaps.

Reducing Repair Costs

 – Faulty gutters can weaken your home's foundation. Costly repairs may be required if any runoff or overflow affects your home.

Eliminating Hazards

 – Sagging downspouts and gutters can put you at risk, and clogged gutters can result in ice-damming.

Preventing Flooding

 – When gutters get clogged with leaves and other debris, they can overflow or break, compromising the structure and foundation of your home.

Deterring Pests

 – Insects and rodents like to build nests in gutters which can clog them up.

Improving Curb Appeal

 – Clean gutters look more sociable and having gutters that don't leak or overflow can prevent your garden or landscaping from forming unsightly mud pits and puddles.
The installation process takes less than a day and we have a variety of colors to choose from. Whether you need new gutters or simply require gutter repair across the UK, you can phone our team for more information.
Our team goes above and beyond to provide the best service to repair, maintain, and install your guttering system. Our experienced professionals are here to help you make an informed decision about the most suitable option for your property. No matter what your budget may be.
Whatever your requirements, you can ensure we will have the perfect solution! Simply get in touch today for more information and your free, no-obligation quote!
If you are looking for the loft roof conversion in Tamworth, Sutton Coldfield, Lichfield, Loughborough, Cannock, Wolverhampton, Stafford, Uttoxeter, Derby, Stoke, Crewe, Shrewsbury, Telford, Walsall, Dudley, Stourbridge, Birmingham, Kidderminster, Redditch, Solihull, Coventry, Rigby, Nuneaton, Warwick and throughout the West Midlands, Contact lofts of Space now for all your Loft roof conversion needs.
We hope you have found this helpful information and if you would like to learn more, visit our website Loft of Space to see the Loft roof conversion which could be perfect for you.
If you like this blog post please do visit Loft of space for more information. Thank you.