Loft INSULATION
Much of the heat escapes through the roof when your home is heated, both by conduction and convection. In residential construction, a quarter of heat is lost through the roof. Insulating your attic, loft, or attic space is a simple and effective way to reduce heat loss and lower heating costs.
Attic insulation reduces heat loss from your roof, which means you use less fuel for heating and save money. Insulating your attic can save you up to $175 on your annual energy bills. There's no better time to save money and reduce heat loss with government grants available.
Storage space
If you want to use the attic for storage, you should put boards over the joists. Unfortunately, the insulation won't be thick enough if you only insulate between the joists beforehand.
To achieve sufficient insulation, you can raise the floor to place enough mineral wool under the new floor level. To do this, you can install wooden slats across the joists, or you can buy remarkable plastic feet that fit on the joists and support the new floor. It is essential to leave a ventilated air gap between the insulation and the boards to prevent condensation on the underside of the boards.
Be careful not to crush the mineral wool when placing the boards on top, reducing the insulation value.
Damp attics
Insulation prevents heat from escaping your living spaces, making your attic cooler, which in turn can cause or exacerbate moisture or condensation problems. If you install attic insulation yourself, keep in mind that you may need to improve ventilation.
Warm attic
Another way to insulate your attic is to install insulation between and above the rafters which are the sloped joists that make up the actual roof. You can use rigid insulation boards that you carefully cut to size or have foam insulation sprayed between the rafters.
Advantages
The attic space is warmer than with regular attic insulation, so you don't have to worry as much about freezing tanks and pipes. You can use the floor for storage without raising it to create additional depth.
Disadvantage
Insulation at rafter height is much more expensive than most standard attic insulation.
In addition to insulating the roof, you must also insulate all gable walls, partitions, and chimneys in the attic space. If you leave these uninsulated, heat will bypass the new insulation, making it ineffective.
Some companies offer to repair your damaged or leaking roof by spraying foam insulation directly onto the underside of the roof without fixing the problem first. We do not suggest that you do this. As with any insulation, you need to make sure the roof is dry and in good condition before applying any insulation.
If you wish to utilize your loft as a heated space, you'll need to take a slightly different approach and create a fitting room on the roof.
Room on the roof
If you plan to use your attic as a living space or are already being used as a living space, you will need to ensure that all walls and ceilings between a heated and unheated space are insulated.
Sloped ceilings can be insulated like a warm roof but with a layer of gypsum board on the inside of the insulation.
Vertical walls can be protected in the same way.
Flat ceilings can be insulated like a standard attic.
Ensure all wall and ceiling areas around a dormer and use high-performance glazing for the window or any skylights.
Ventilation
Air needs to flow in and out of your home to keep it fresh, dry, and healthy. A good installer will make sure that ventilation is not blocked or sealed. If you do your insulation, make sure you don't cover any vents, grilles, or vent stones.
Inaccessible attics
If your attic is difficult to access, you can have blow-in insulation installed by a professional who will use special equipment to blow the appropriate insulation material into the inaccessible space. You can use mineral wool fiber, treated cellulose, or polyurethane foam.
Flat roofs
A flat roof should preferably be insulated from above. A layer of rigid insulation boards can be placed either on the roof's weatherproof layer or directly on the wooden roof surface, with a new weatherproof layer placed on top of the insulation. This is best done when the roofing needs to be replaced anyway. If your flat roof needs to be replaced anyway, you need to insulate it now to meet building codes.
It is possible to insulate a flat roof from below, but this can cause condensation problems if not done correctly. Flat roof insulation can save you similar amounts on your heating bills as attic insulation. The savings will depend on how much of the property is the flat roof.
Types of Loft insulation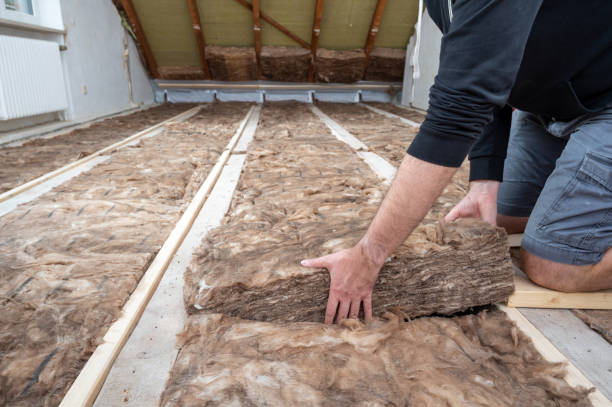 Ceiling insulation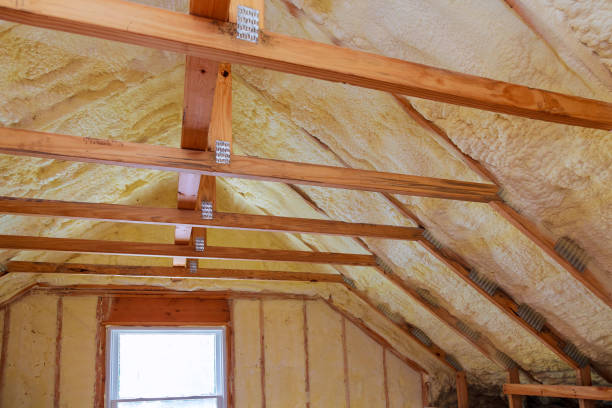 The most common form of attic insulation is rolls of rock, glass, or mineral fiber (we use Earthwool, which is a good and environmentally friendly option) or foil-laminated felt. It is the easiest to install but is not suitable for the roof. It usually is the cheapest option and provides good all-purpose insulation, especially for the spaces between joists.
Loose-fill insulation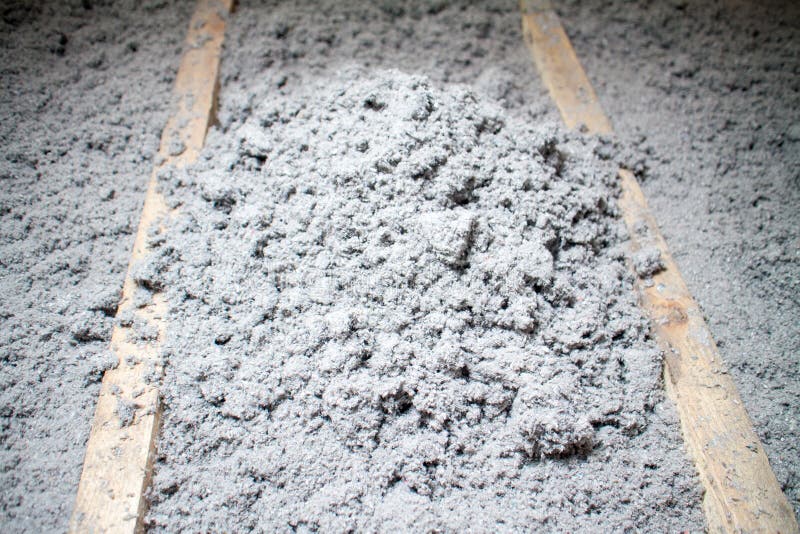 Can make use of supplement existing insulation or as stand-alone insulation. This type of insulation is made of loose, lightweight materials such as cork granules, cellulose fibers, mineral wool, or even recycled newspaper. The biggest downside is that it is not very secure and messy!
Slab insulation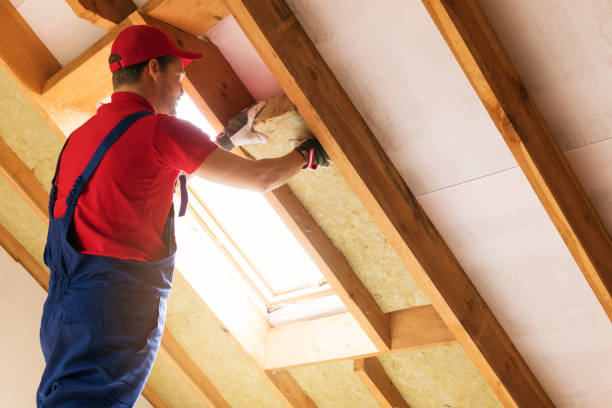 Solid boards made of synthetic or natural materials are the best solution for insulating the underside of your roof. The panels insulate your attic highly effectively and can be covered with decoration. The downside is that board insulation is usually the most expensive option.
Blow-in fiber insulation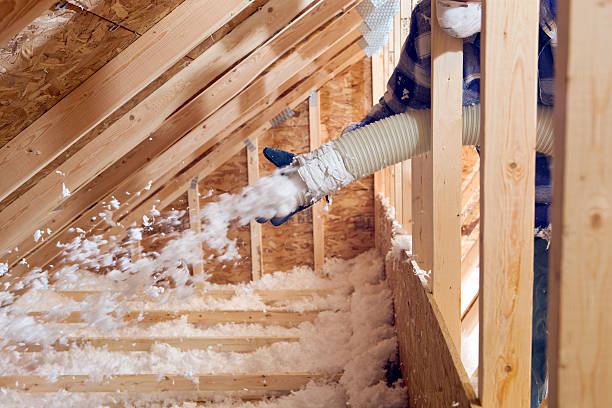 Loose materials of various types blown between joists are ideal for hard-to-reach areas but do not provide a complete solution, especially in a drafty attic. It is also expensive and must be installed by a professional.
If you are looking for the best Loft Insulation in Tamworth, Sutton Coldfield, Lichfield, Loughborough, Cannock, Wolverhampton, Stafford, Uttoxeter, Derby, Stoke, Crewe, Shrewsbury, Telford, Walsall, Dudley, Stourbridge, Birmingham, Kidderminster, Redditch, Solihull, Coventry, Rigby, Nuneaton, Warwick and throughout the West Midlands, Contact lofts of Space now for all your Loft Insulation needs.
We hope you have found this helpful information and if you would like to learn more, visit our website Loft of Space to see the Loft Insulation which could be perfect for you.
Read More: Loft of Space and A guide to Choosing The Best Ladders & Hatches