Why do you need a roof window in the first place?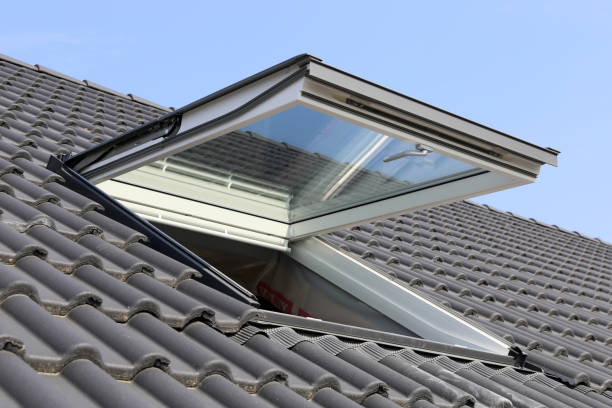 Installing roof windows is a great way to better use the space in your attic. They are worth considering if you want to use your attic as a shared storage space. Or if you're thinking about turning it into a "hobby room" that gets used frequently.
There's nothing better than casting natural light on a subject! This is an excellent way to light up dark attic space. Not only because it works so well and the light shines into every corner of the room. But also because it's free. Yay!!! No need for a switch here! (Well, at least not during the day!)
Skylights come in many different styles, and they can be very versatile. You can open them when you desire to let in a warm summer breeze or quickly release moisture accumulated in the rooms below.
In the warmer months, the attic can get unbearably hot. So if you're going to be up there for any length of time, be sure to install windows. Another option would be a ventilation system, although there's nothing like opening a window and taking a deep breath!
You'll probably also need artificial light if you want to make proper use of your loft. Creating usable space in your attic, whether for storage or everyday use, can significantly increase the value of your home.
Before you get started
Before you decide to hire a skylight installation contractor, you should think carefully about what you plan to use your attic for in the foreseeable future.
Here are some common scenarios that we run into all the time:
You have things you don't use that often and need to keep in a dry, safe place (we live to help people do that!).
You've decided you need an extra bedroom/bathroom/men's or women's den and want to convert the attic (we don't do that!).
A complete attic conversion is too expensive, but you still want to use your attic regularly for other purposes (we call this a "hobby room")
Simple storage space
Considering the first scenario, skylights may be unnecessary, and decent artificial lighting would suffice.
A complete attic conversion
If you decide to do a complete attic conversion, you'll also want to look into skylights. Although we stay away from complete attic conversions, we work with the same types of skylights that you are considering. Therefore, the information in this guide will be helpful to you.
An extremely versatile "hobby room"
Skylights are an excellent decision for those who want to use their attic regularly. We refer to these types of attics as "hobby rooms." The reason is that it is possible to work within the weight limitations of a boarded attic (usually 25 kg per m2) and place some light furniture in it, such as a small desk and a chair.
In such attics, often all surfaces are covered with boards, so it feels more like a room. If you install a window, the room will be transformed into an appropriate place where you can do many different activities. Think of a secret children's cave, a personal yoga studio, a model train room, or a quiet place where you can write that book you've always wanted to write away from the kids.
Advantages of VELUX
Top-hung roof windows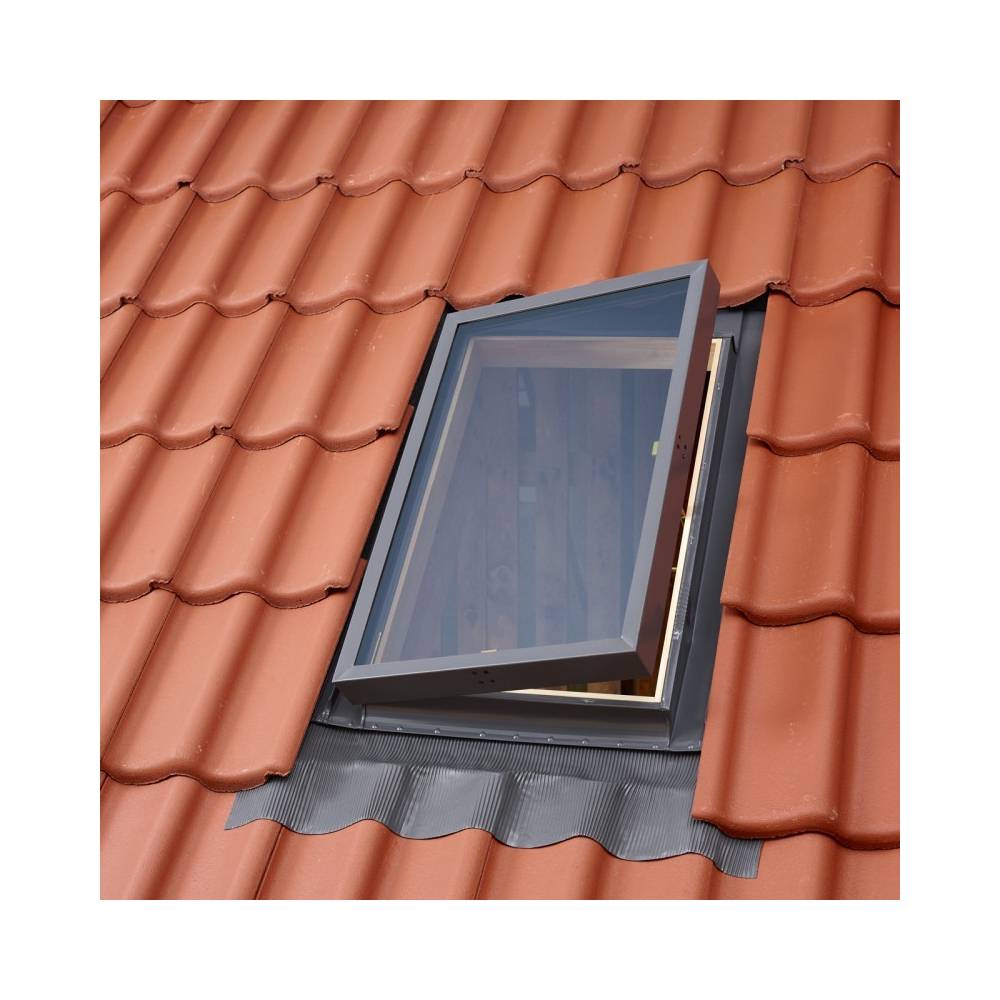 VELUX top-hung skylights can transform a dusty attic into a bright, usable attic space. These windows offer more headroom and a greater sense of being outside, allowing you to make the most of the view. VELUX skylights are operated with a sleek handle on the bottom, giving you an unobstructed view of the skyline and maximizing the amount of natural daylight that can enter the space. We recommend tilt-up skylights if you need or want to place your window in a high position, such as in conjunction with a high knee wall.
Swing sash skylight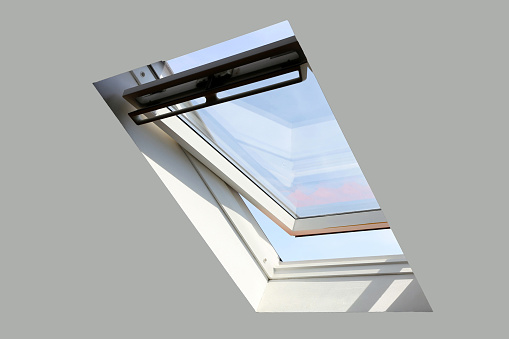 An oscillating skylight is very easy to operate. The innovative top control bar lets you install the window lower than a comparable top-hung skylight, so you have a great view of both standing and sitting.
We recommend pivot windows if you need or want to mount your window low, such as in rooms with low ceilings or if you want a better view of the surroundings below.
VELUX windows also come in three different styles
White painted surface
White painted skylights are coated with a water-based varnish and white paint, protecting the wood from dirt and moisture. The bright white finish with subtle wood grain is perfect for modern interiors.
Pine finish
Pine-look skylights are coated with clear water-based paint protecting the wood from dirt and moisture. Fits perfectly with traditional interiors.
White polyurethane finish
White polyurethane skylights have a strong core of thermally modified wood with a seamless, waterproof polyurethane coating. The maintenance–free, bright white finish with no visible joints is ideal for modern homes.
Exterior surface options
All VELUX skylights come standard with gray aluminum covers. You can also choose copper, titanium zinc, or colored aluminum.
Skylights are, of course, a bit overkill if you only use your attic once in a while, but if you want to go up into it regularly. If you're thinking about using it as a "hobby room," windows are a great addition.
There's nothing better than casting natural light on a subject! Plus, you'll find that a breath of fresh air is often a godsend up there in the warmer months. Remember that VELUX windows also have built-in vents that allow for constant airflow.
They're also a good idea if you're considering selling your property at some point. This is because, as with other attic work, they will inevitably increase the value of your property.
If you are looking for the best Loft and VELUX windows in Tamworth, Sutton Coldfield, Lichfield, Loughborough, Cannock, Wolverhampton, Stafford, Uttoxeter, Derby, Stoke, Crewe, Shrewsbury, Telford, Walsall, Dudley, Stourbridge, Birmingham, Kidderminster, Redditch, Solihull, Coventry, Rigby, Nuneaton, Warwick and throughout the West Midlands, Contact lofts of Space now for all your Loft and VELUX windows needs.
We hope you have found this helpful information and if you would like to learn more, visit our website Loft of Space to see the Loft and VELUX windows which could be perfect for you.
Read More: Things to consider when installing loft insulation