Boarding up the attic is one way to reduce heat loss, as it creates another barrier to heat escaping from the roof. This is especially important because when loft boards are installed, insulation is often added at the same time.
How loft boarding creates storage space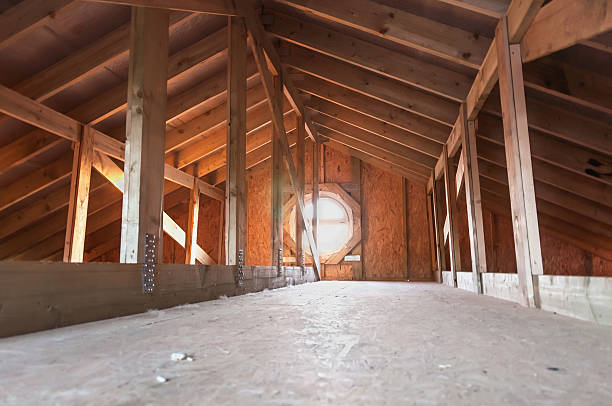 When you have a growing family or like to buy things, you get into a situation where you don't know how to make space later. Installing a loft floor takes away that headache. You can use it to create twice the amount of space.
It can help you declutter your home and move boxes and other items you store outdoors. You can use your spare rooms, shed, garage, kitchen, and even your closets and drawers for things you need more often. Many households have an attic that could be put to better use if you made it more accessible and lined it with boards.
Before you get started, a little forethought helps with flooring
Before you start finishing your attic, there are a few things you should consider. These things will affect the work required to finish the attic professionally.
Below are the key points to consider before you reach for the saw and drill
The construction of the roof
The dimension of the area to be worked on
Electrical cables and pipes
Insulation – available or what types you should consider
How to work safely in the attic
Personal protective equipment (PPE)
What are the benefits of Loft finishing and flooring?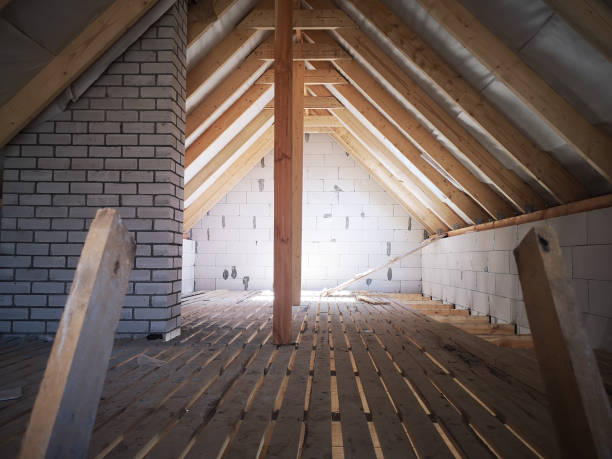 Loft boarding has many advantages and is becoming increasingly popular. Especially among people with growing families who either don't want to move or find the cost of moving too high. Installing a loft floor offers numerous benefits for you and your home. Right here is a list of the top six benefits:
1. It creates extra space
You already know this because it's the most apparent reason to convert your loft. You may not have recognized that it can give you up to 50% more usable space. Think about it. How many other areas of your home could you declutter with that extra space?
2. Storage made easier
Many attics are already used for storage, so you may not see the point in converting your attic. However, attics are not usually designed to be used to their fullest potential. Storing items in your attic can be a dangerous and challenging task.
Usually, you're standing on the ladder trying to move items! By converting your attic, you not only gain additional space. If you also have a custom attic ladder installed, getting items up there will also be much easier (and safer). Great, right? After all, you'll be able to access the attic yourself and won't have to squat on a ladder!
3. It helps prevent heat loss and saves you money
When you have an attic converted, additional attic insulation is usually installed simultaneously. This will meet the government-recommended standard of 270mm. This will maintain your home warmer in the winter and cooler in the summer while saving you money. If you build out your attic correctly, you can make your home more energy efficient by using less energy to heat it. Who doesn't like saving money?
4. It helps to increase the value of your home
The more space you have in your home, the more it's worth because storage space is in short supply in the UK. And the energy efficiency gains that come with it also help. And that's precisely what attic conversion offers you. The extra space, whether for storage or everyday use, can significantly increase the value of your home.
How to convert an attic
1. Preparation
Before you start converting your attic, make sure you have the proper safety equipment – this usually includes coveralls, gloves, and a dust mask, as well as shoes that you can move around in quickly.
You'll also need to set up a temporary platform for your work, such as a board placed over some ceiling joists.
2. Measure the area of the attic
The initial step is to measure the area you want to cover with boards. This will allow you to calculate the number of attic boards you need. We recommend using custom-made attic boards because they are usually tongue and groove to make installation easier, plus they are often shorter, so they will fit through your attic hatch more easily.
3. Insulation
The following action is to make sure your attic is insulated. This is the perfect time to install attic insulation if it is not.
4. If necessary, install supports
When installing attic panels, be careful not to compress the insulation in the attic, as this will decrease the effectiveness of the insulation and can cause condensation, which often leads to moisture, mold, and rot. If the insulation is above the roof joists, the attic floor must be raised.
The supports only need to be attached to the ceiling joists or trusses at a distance of about 1 m, and the loft panels can be attached directly to the supports. This creates a secure raised floor on which the insulation can act effectively.
5. Laying the attic boards
Now lay the first attic board across the joists, making sure that the end of the board does not extend beyond the joist. If it does, cut it so that it only reaches the midpoint of the joist so that the adjacent board can also be securely fastened to the joist.
Next, install the other attic boards, staggering them so that the joints between the boards do not merge. Use about 2-3 screws per joint, and don't forget to lay the tongue and groove joints flush.
6. Add filler material if necessary
As the attic progresses, you will notice gaps as the staggered pattern continues. These gaps can be filled with filler pieces, which you need to cut as you go. If necessary, tap the filler pieces in lightly with a hammer before fastening them with screws as you would standard-sized attic boards.
Boarding your loft is always a significant investment, especially if you're considering adding extra space. It will help you get more storage space, but you can also turn it into a living space.
If you are looking for the best loft Boarding in Tamworth, Sutton Coldfield, Lichfield, Loughborough, Cannock, Wolverhampton, Stafford, Uttoxeter, Derby, Stoke, Crewe, Shrewsbury, Telford, Walsall, Dudley, Stourbridge, Birmingham, Kidderminster, Redditch, Solihull, Coventry, Rigby, Nuneaton, Warwick and throughout the West Midlands, Contact lofts of Space now for all your loft Boarding needs.
Hopefully, this blog gives you some insight on what is loft boarding and How loft boarding provides storage space. For more Loft boarding please visit our website Loft of space
Read More: Why You Need a High-Quality Loft Conversion for Your Home