Whether you want to increase the value of your home, increase your living space by adding a floor, preserve your green space, or combat the shortage of housing in the UK, a loft conversion can be a brilliant idea.
The process doesn't have to be complicated. But you do require to find out if your attic space is suitable and which of the most popular types of attic conversions is best for you.
Why build an attic conversion?
People convert their homes for a variety of reasons. Many want to have extra space. Who doesn't dream of their own perfect office or gym? Or having another bedroom when the family grows or will welcome more guests.
However, perhaps the most popular reason for an attic conversion is the value it adds to your home. But how much value does an attic conversion add?
1) The most cost-effective way to increase the value of your home
Typically, a quality attic conversion can increase the value of your home by 10-20%. In parts of the country where the area is limited, and demand for property is even greater – think London or other city center properties – this value can be even higher.
Because other ways to increase the size of your property are much more costly, we're thinking of house extensions, which also require planning permission, which is not the case with a loft conversion.
Overall, the average cost of loft conversion is around £21,000 to £44,000. A good conversion will add $50 000 to $60 000 to the cost of your home. That's a substantial gain.
2) Size and purpose determine the additional value
The size of your attic conversion and the purpose for which you use it will determine the added value of your property.
Different rooms, such as the study you want or an additional bedroom, have different market values. It's worth determining these before deciding what to do with the extra space.
3) Go big with green money (added value)
Another important factor through which your attic conversion can increase the value of your home far more than you might expect is its environmental friendliness.
By installing sustainable elements like natural insulation and eco-friendly skylights, you'll improve the energy efficiency of your property. The large number of people looking for lower EPC ratings when buying a home ensures that the value of your property will also increase.
Choosing between different types of attic conversions
Choosing to convert your attic is one thing. Choosing between different types of attic conversions is quite another. What makes a particular type of conversion best for you can depend on various factors.
Chief among them is the style of your property and the existing roof structure. However, it would be best to consider whether you may have planning constraints and what your budget will be.
Working with a professional company is always the best way to go. They will be able to advise you on which of the different types of roof conversion is best for your space.
1) Attic conversion with dormer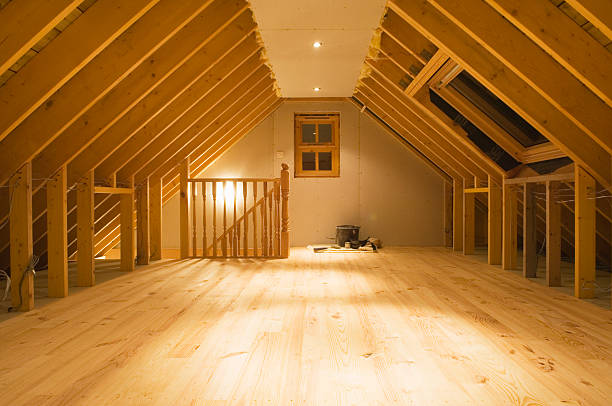 A dormer is probably the most common type in UK homes. You're sure to have seen them on numerous homes in your area, perhaps without realizing it. They look like an extra room has been added, extending vertically from the roof's slope. Although dormers can look similar on the outside, there are different types you should consider.
A single dormer, for example, adds room height to the attic space, and it likely has skylights. Double dormers often have flat roofs and extend the entire width of the building. For row houses that don't have a lot of space, a flat roof dormer can add extra interior space.
Advantages of roof extension with dormer
Suitable for most homes in the UK and usually falls within the scope of planning permission.
Often the most cost-effective solution.
If your loft is too narrow, it can provide more headroom.
Provides good ventilation and light.
The finished walls and ceilings are straight and flat.
Disadvantages of attic conversion with dormer
It can be less visually attractive than other options depending on the design.
2) L-shaped attic conversion
If you're wondering what a dormer is, you can be forgiven for being confused about the L-shaped loft conversion. Technically, it is one type of dormer, but they are so different that they are worthy of consideration.
This type of conversion, also known as an "L dormer" or "trailing dormer," is essentially two dormers at right angles.
An L-shaped dormer is a good choice for certain types of properties in the UK. This is especially true for Victorian terraced houses, semi-detached houses, historic buildings, and other houses. A first-floor extension provides more roof space for an additional kitchen or bathroom on the first floor.
Advantages of the L-shaped roof extension
Creates lots of extra space and maximizes headroom.
Ideal for many different UK properties.
Often falls within the scope of planning permission.
Has many other advantages in common with a dormer window.
Disadvantages of an L-shaped roof extension
Very few. Depending on the design, it can be less visually appealing, but in some cases, it can aesthetically "balance" a property depending on the original shape.
3) Conversion of the attic from a hip to a roof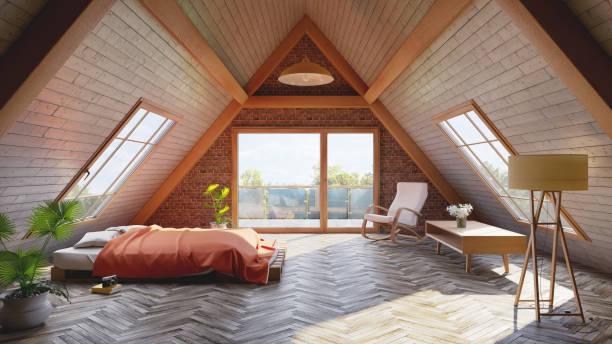 A hip attic conversion involves converting the sloping side of the roof (the "hip") into a vertical wall (the "gable"). It is sometimes combined with other attic conversions to maximize the additional space.
If your property has a hip or pitched roof, this may be a good choice, especially if you have a detached house or a duplex. By having an attic conversion with a hip roof, you can get a lot of space or another room to increase the available living space.
Advantages of attic conversion with hipped roof and gable
Excellent choice for increasing living space in certain types of homes.
Can considerably raise the value of a property.
You have many options for using your new space.
Disadvantages of attic conversion with gable roof
It may require a building permit.
For example, this is one of the attic conversion ideas that may not be suitable for all house types, and it may not be possible for a terraced house.
May not gain as much space as a dormer.
4) Mansard roof conversion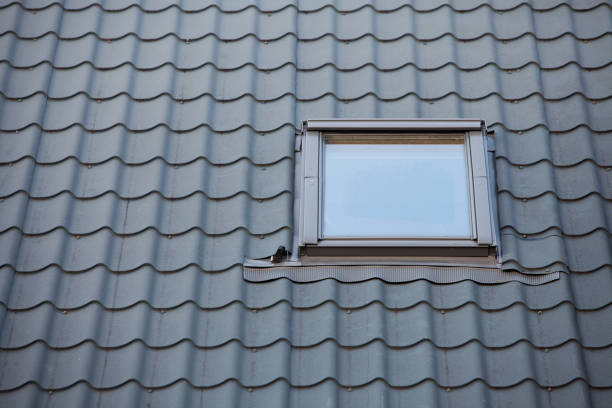 A flexible and stylish mansard roof extension is sometimes called a "French roof." Their designer, Francois Mansart, was French – they are also a feature of the famous Louvre in Paris.
In a mansard roof, the roof is modified so that the sloping portions of the roof are flattened almost to the horizontal. This flattened roof becomes a steep, nearly vertical pitch, with new windows often housed in small dormers.
A standard attic conversion can create additional space. An attic usually creates an additional floor. They are often found in London, where they form the classic "traditional London roof" found on many terraced houses.
Advantages of the mansard roof conversion
Creates a large amount of additional space.
The classic design can enhance the appearance of many homes.
Suitable for a wide range of house types, from detached houses, semi-detached houses, and terraced houses to bungalows.
Disadvantages of the mansard roof extension
Usually requires a building permit.
The sheer amount of extra space that a mansard conversion requires more work and can often be more expensive than other types of loft conversions.
5) Velux attic conversions
Velux windows are sometimes referred to as skylights or roof windows. As you might imagine, a Velux attic conversion relies mainly on skylights to transform the attic into a new living space.
The windows are installed between the rafters, and the roof structure is not changed during the conversion. That, in turn, means that you do not need a building permit. In addition, this type of attic conversion is much cheaper. But it also means that you will not create as much additional space.
Velux roof conversion professionals
The very cost-effective way to convert your attic space.
Rarely requires a building permit.
Very quick to install.
Does not significantly change the exterior appearance of a property.
Velux attic conversion disadvantages
Does not create much more usable space.
Stairs can take up more living space.
Is planning permission required for a loft conversion?
Specific criteria determine whether a building permit is required for an attic conversion. In general, the simpler the proposed conversion – for example, a Velux conversion – the less likely the building will be substantially altered, and the less likely a building permit will be required.
We're conveniently based in Tamworth, Staffordshire, and always more than happy to answer your questions. Simply get in touch with our team today for more information, and advice, or to book a visit to your home for a free consultation. Visit our website Loft of Space to see the High-Quality Loft Conversions which could be perfect for you.
Read More: The best ideas for saving space during a roof conversion